Find your way home to a gorgeous nautical getaway – our Marin Lighthouse, exclusively at Collabor88's February round!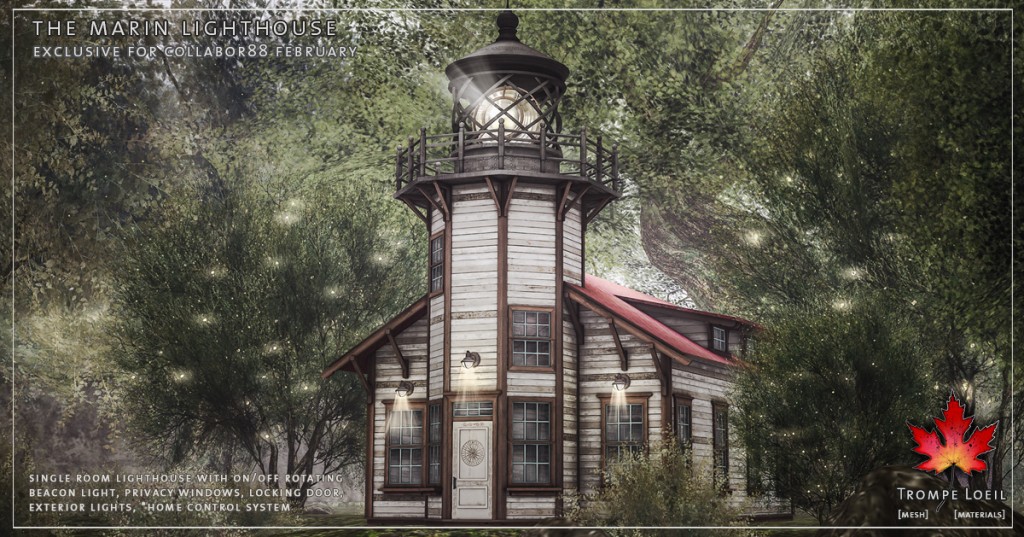 This single-room lighthouse features working beacon light, exterior lighting, locking door, privacy windows, and our *home control system. What an escape for your seaside lifestyle! Don't miss the great Collabor88 sale pricing, too!
Plus, pick up the perfect accent seating at great C88 pricing – our Savonarola Chairs bring old world craftsmanship and heirloom style to any room! We include four leather colors and plenty of animated poses. Check out the display models only at Collabor88!