Escape to your very own forest retreat with Trompe Loeil's new Beloeil Cabine and Hot Tub, exclusively for FaMESHed February!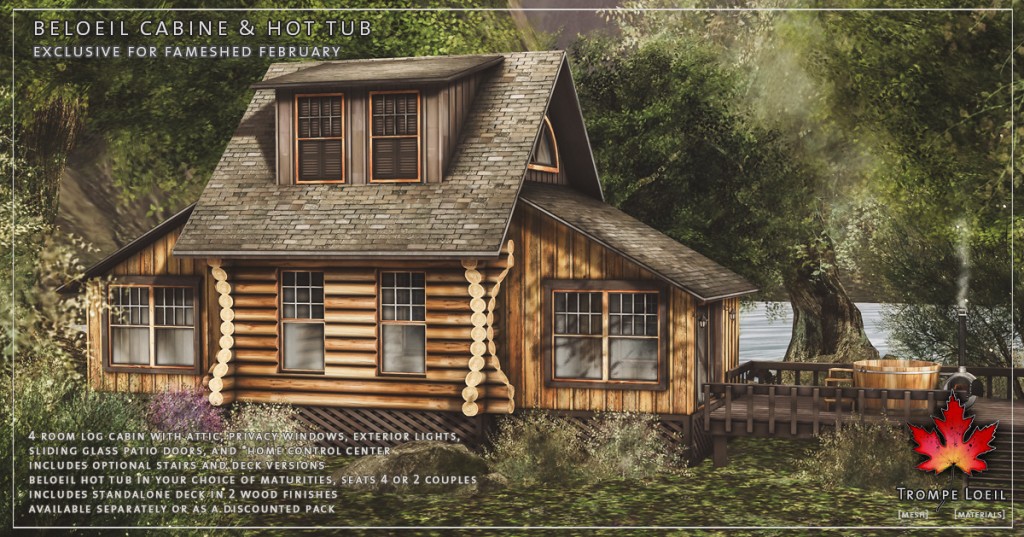 The Beloeil Cabine is a 2 story, 4 room log cabin with privacy windows, exterior lighting, stairwell, and our *home control system – we include optional stairs and deck versions too! At home in the woods or on the water, the Beloeil Cabine will be your favorite rustic retreat.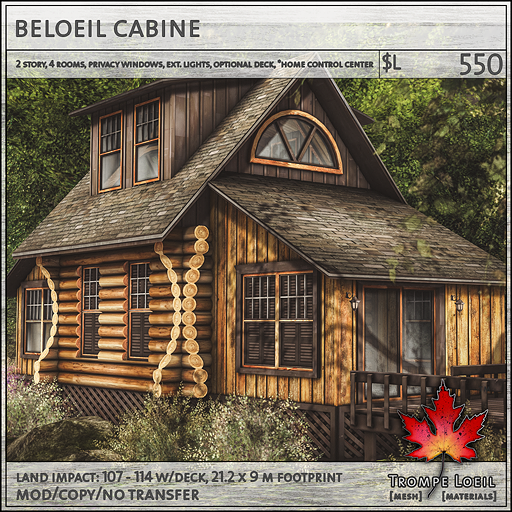 The Beloeil Hot Tub is a rustic treasure – a wood-fired barrel boiler (with working doors and fire with smoke) powers this hot tub that seats 4 singles or 2 couples, with animated water caustics and jet-powered effects, steam, and sound! Plus, we include its own optional deck in your choice of two colors to match the Beloeil set! Check out the on-site display only at FaMESHed!