A magical escape for ground or sky – the Mischa Ethereal Islands and matching Loungers for Uber's February round!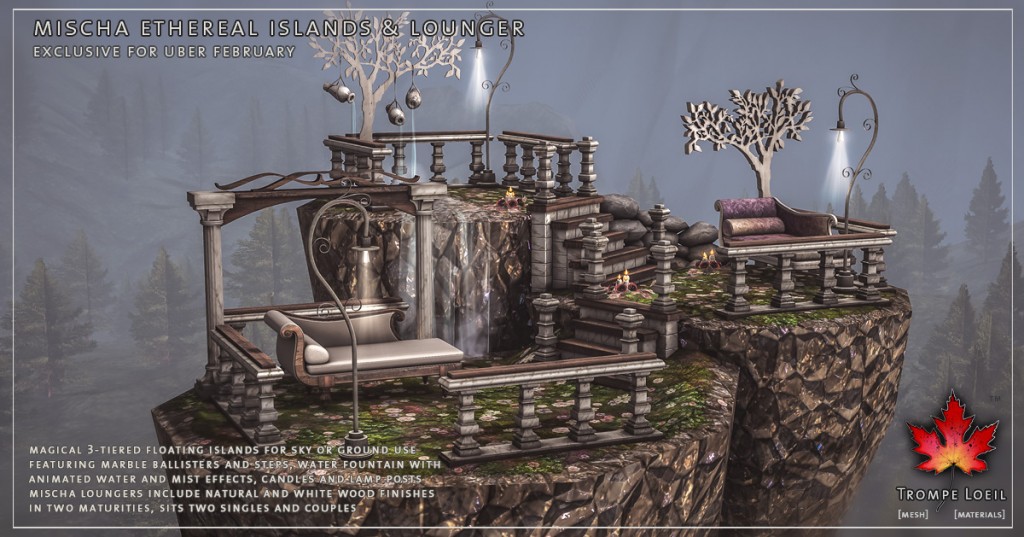 The Mischa Ethereal Islands are a three-tiered floating island system with flowered grass tops and glittery gem-like stone below. Marble ballisters and steps, water fountain with animated water and mist effects, candle arrangements and whimsical lamp posts complete the scene! A perfect instant setup for your sky platform – or sink it into the ground for a beautifully landscape hillside arrangement. We include models with and without linked lighting, plus lighting separates so you can create your own unique look.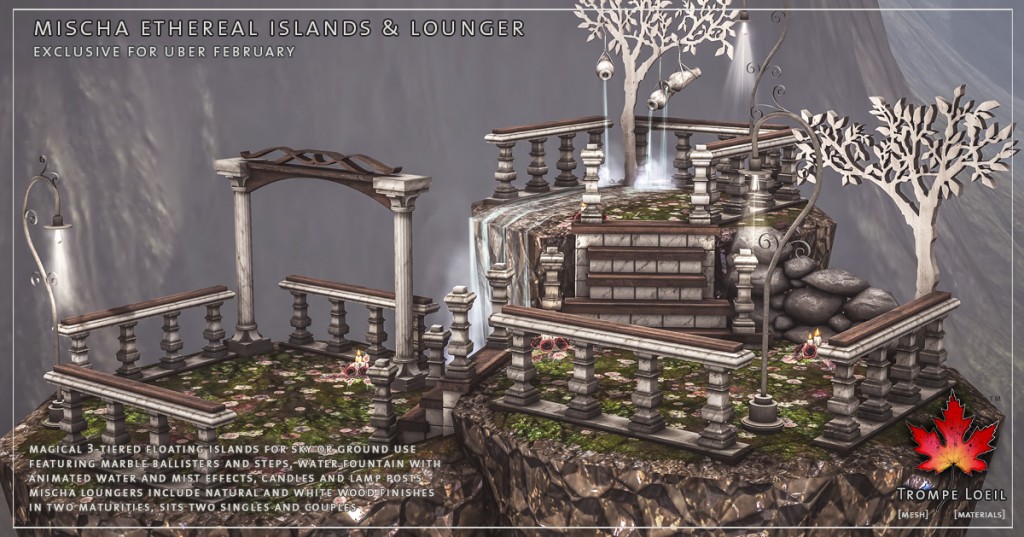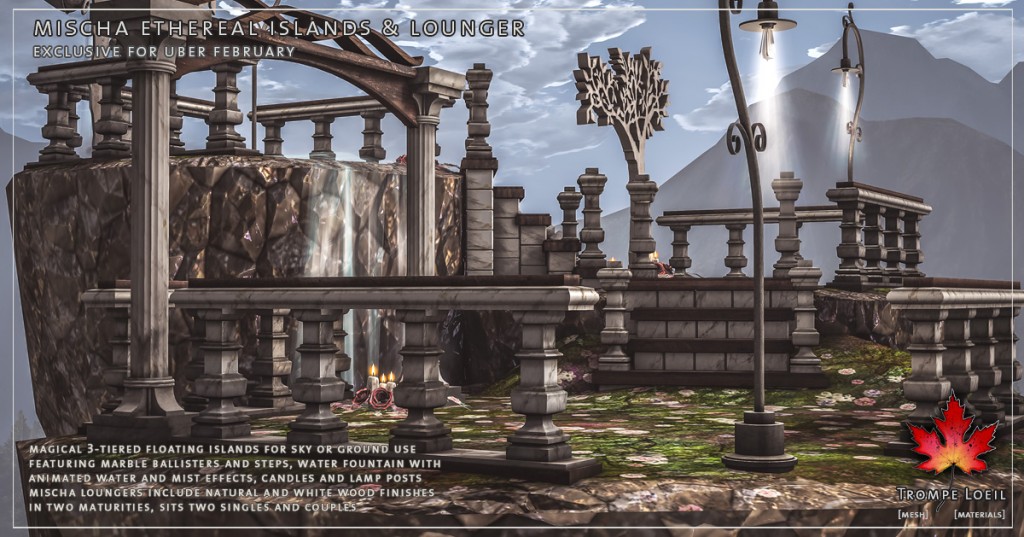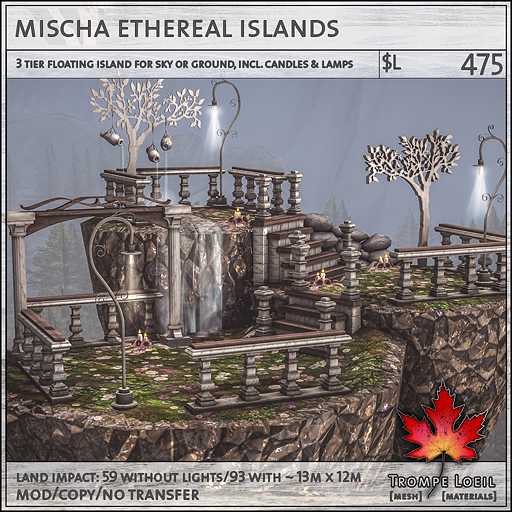 Plus, the matching Mischa Loungers make the perfect place to relax and take in the scenery – we include Natural and White wood finishes, with tons of animations for singles and couples in two maturity choices! Only at Uber's February round!