We have a beautiful, all-mesh, all-baked Hot Tub with animated water ripples, glowing candles, and both single and couples animated poses for two people – at a great introductory SUYS price only this weekend!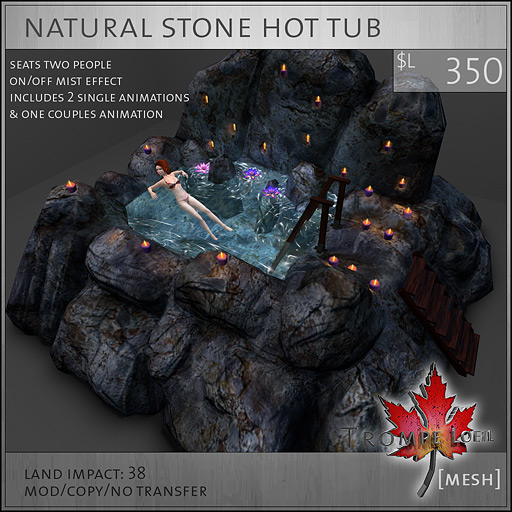 The Natural Stone Hot Tub is great for patio or backyards in any type of landscape. A removable shadow prim makes it easy to use with hardware lighting/shadows on or off. Sized at approximately 8.2m x 8m, simply click the rocks to turn the optional steam effect on and off, or click the water to sit in either position and choose from two single animations or the couples' cuddle pose. This is a must-see!
Check out the display inworld and pick it up this weekend only for a great SUYS price of only $L100!