Green growing things, tea in the garden – two of our favorite things can be yours as well, at great Collabor88 savings! Settle into our Garden Bard Abode and curl up in our Garden Bard Chair with matching Table at your side and enjoy spring the way it was meant to be!
The Garden Bard Abode is a single room cottage with fantastic greenhouse-style windows for the perfect view. We've included two working doors, porches, exterior lighting, and our *home control center as well! This rustic escape will be your favorite getaway year-round.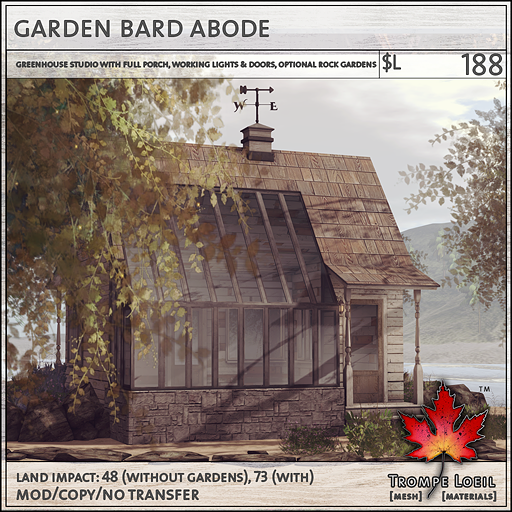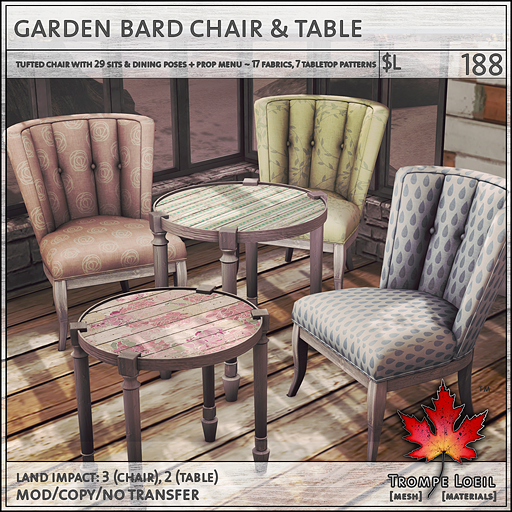 While you're there, don't forget our matching Garden Bard Chair & Table set! 17 beautiful fabric options, 7 matching tabletop patterns, and tons of great animated poses make this set a keeper for any room in your home. Only at Collabor88's May round!