Did you ever want the perfect conversation piece for your living room or bedroom – something that says you've fallen down the rabbit hole but still have an impeccable sense of style? The Whimsy Collection at FaMESHed is here for you! Choose from a selection of Alyce Benches, Kings Chairs, Birdcage Chairs made person-sized, and a lovely Candle Fireplace to gently illuminate all the plush velvet and rich metallic leather highlights.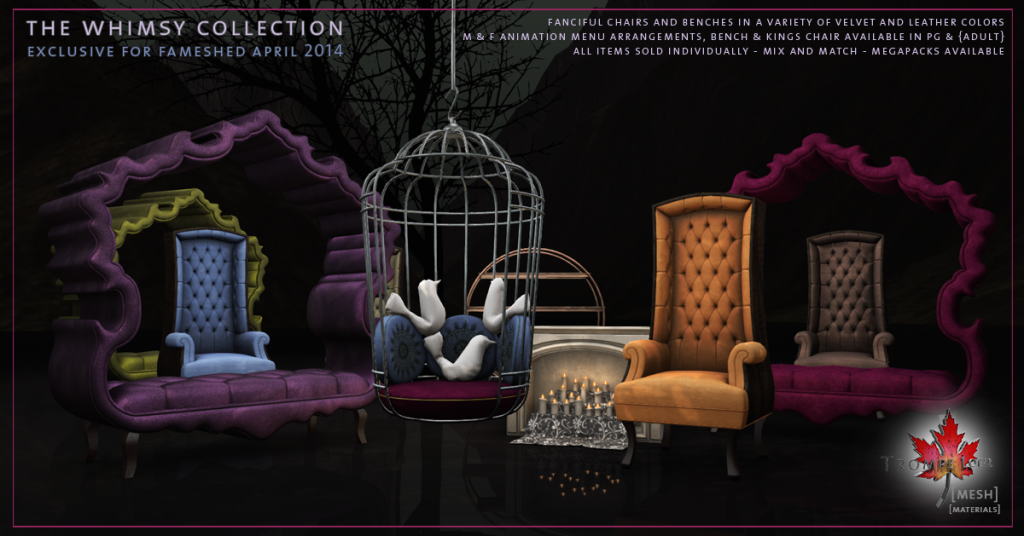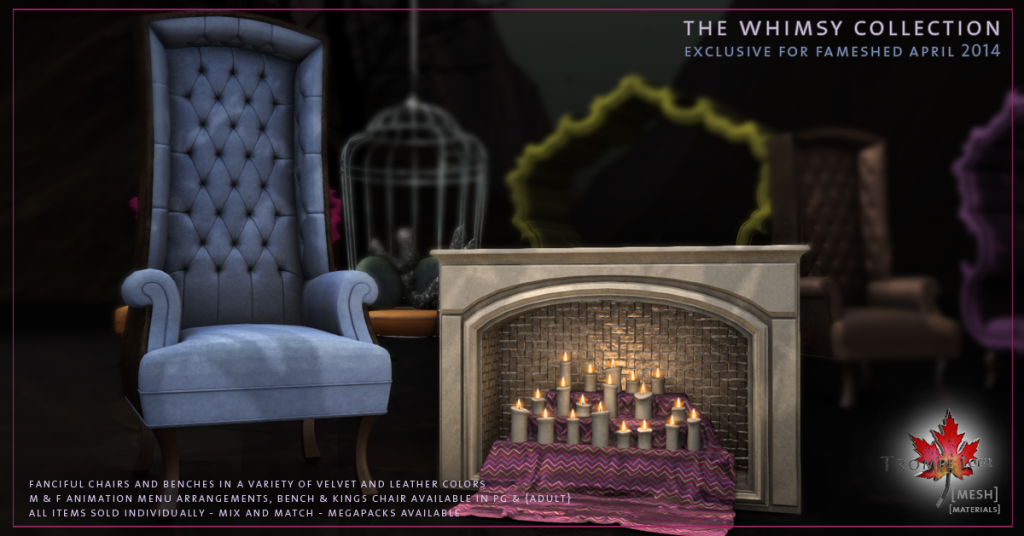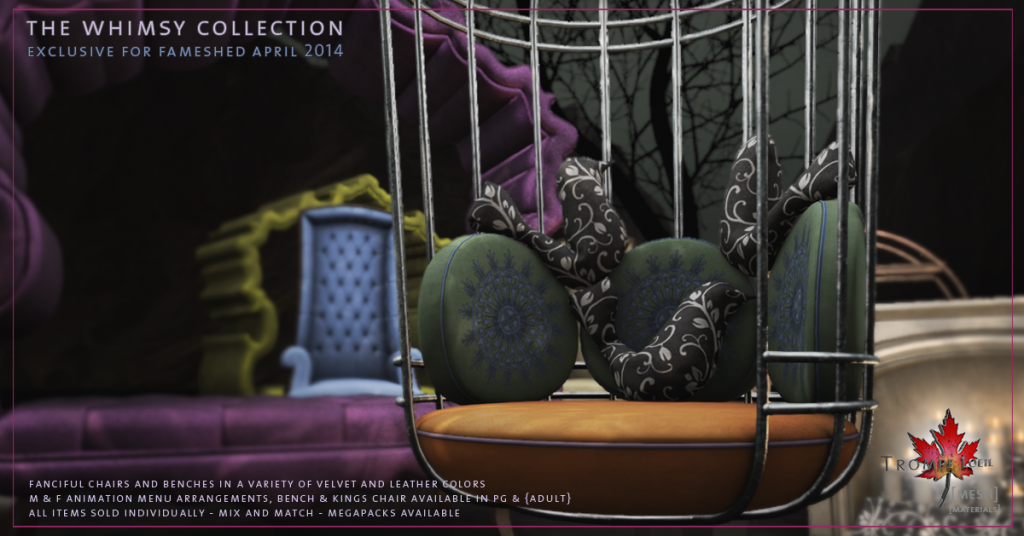 The Alyce Bench is a regal piece that sits 2 and comes in your choice of 14 velvet or leather colors. Pick your favorite or grab the megapack at super-low prices! Includes 20 single and 36 couples PG animations, and the Adult version adds another 22 couples animations.
The Kings Chair makes any location feel like a throne room. Plush detailing and crocodile-leather backing showcase the metallic leathers and plush velvets in whatever color you wish. Features 18 single and 23 couples PG poses, and the Adult version adds another 21 couples animations.
Curl up away from the world in our Birdcage Chair – crafted in your choice of four metal finishes and featuring texture change pillows and seat. The bird pillows are a fun touch! PG animations only.
Need a light? The Candle Fireplace swaps out a roaring fire for an array of candles stacked on shelves, with or without a silky texture-change drape. Always-on candle effect features a soft warm illumination that picks up the materials settings wonderfully.
Finally, our Round Shelving gives you a special place to showcase your collectibles. Includes both Copper and Silver models.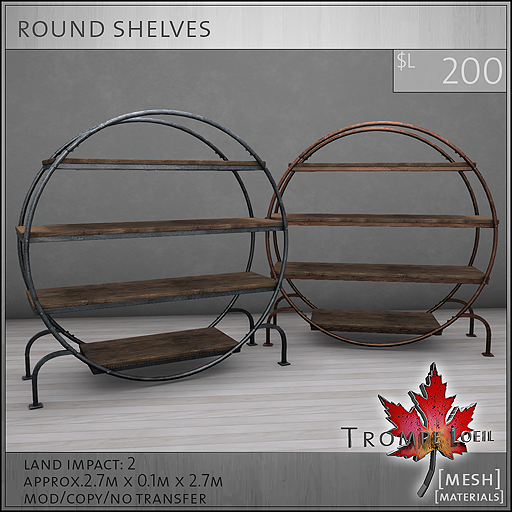 Come pick up your favorites and try out the demos at FaMESHed during the month of April!