Trompe Loeil is proud to present our favorite annual tradition – now in our 6th year! The 2018 Advent Calendar Gacha arrives December 1st at The Arcade!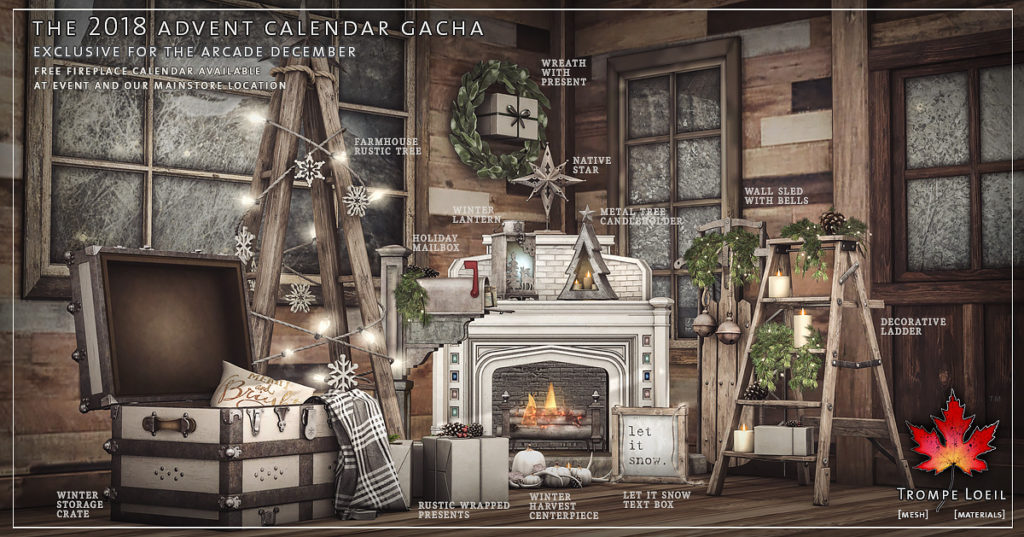 The 2018 Advent Calendar Gacha is our famous gacha where you play to win 12 different keys that unlock 12 calendar windows and 12 corresponding decor prizes. This year's FREE Advent Calendar is a fanastic stand-alone plaster and brick fireplace – place it in a corner, along a wall, or beside the tree, and when all 12 keys have been collected and used, the fire in the hearth roars to life! The 2018 prizes are our favorites – we've curated a marvelous selection of rustic farmhouse decor, from candles to upcycled ladders, storage crates filled with blankets and pillows to wreaths and presents adorned with the greenery of the season – a coordinated set that will set the stage for the coziest, most stylish holiday home yet!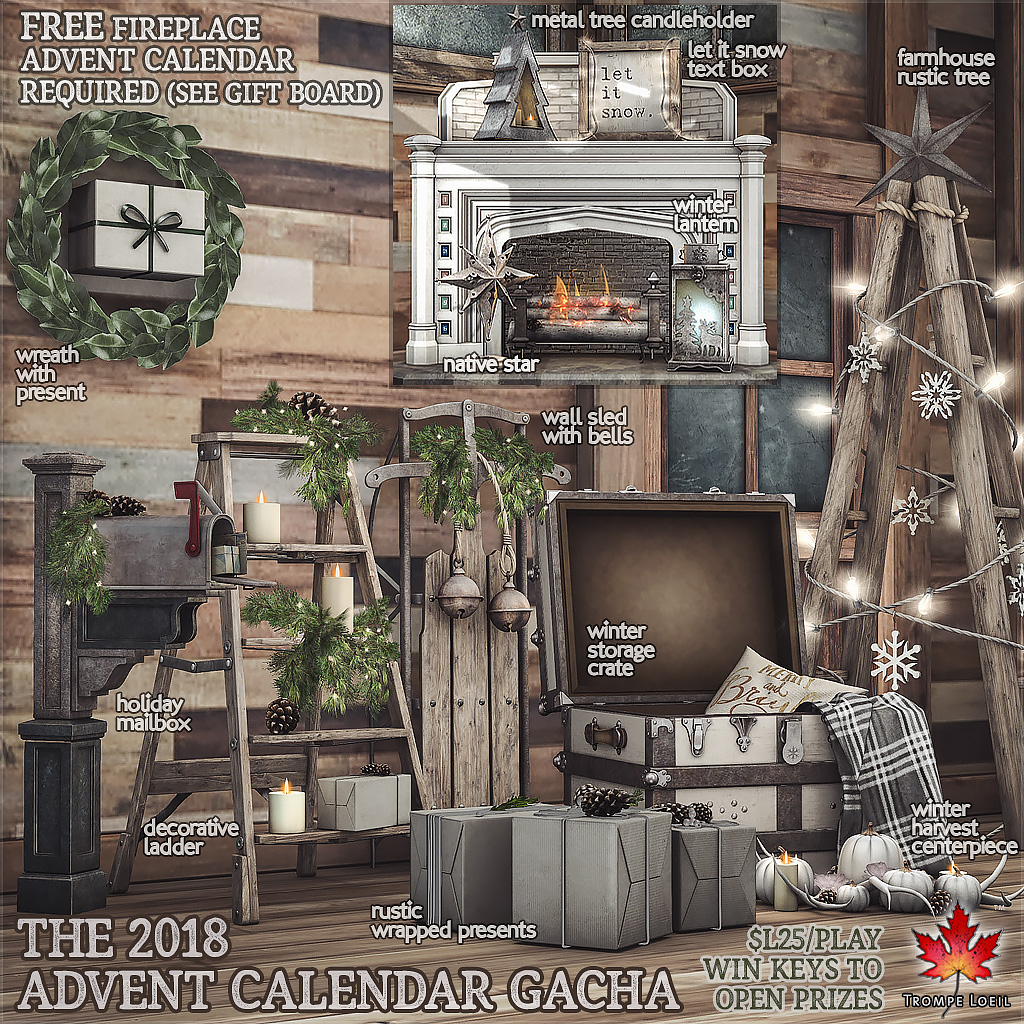 See the prizes in person at the Trompe Loeil Mainstore, and pick up a FREE Advent Calendar at the Mainstore or at The Arcade when you play to win starting December 1! Want even more holiday cheer? All of our previous Advent Calendar Gachas are available to play at our Mainstore right now!