A stylish instant outdoor retreat in 3 included colorways and optional central modern fireplace!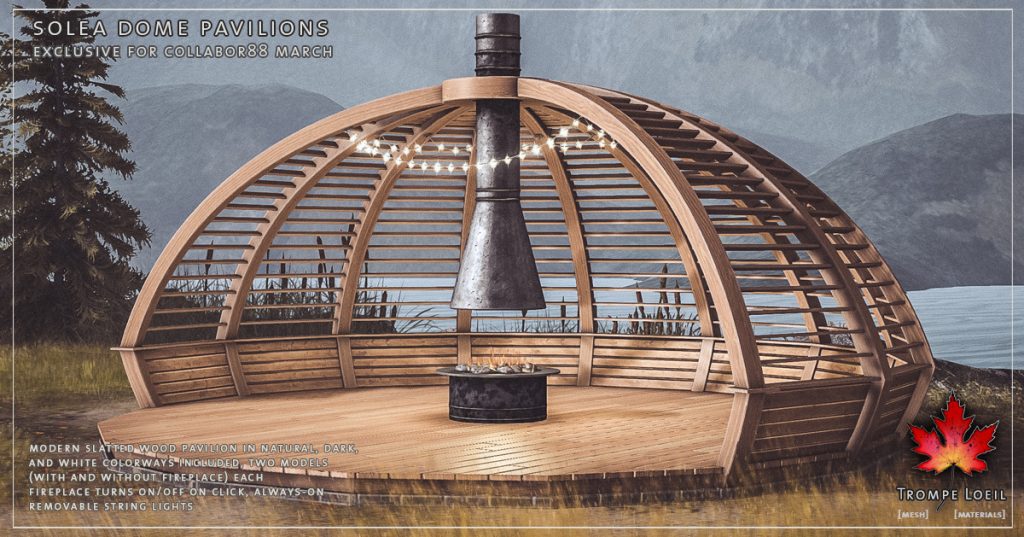 The Solea Dome Pavilion is provided in Natural, Dark, and tintable White Woods, and all colors are provided in 2 different models, with and without fireplace. Stringlights are unscripted and easily removable. Land Impact is 35, or 38 with fireplace, and footprint is 11.8 meters by 11.6 meters. At a great C88 price for March!
🍁 Visit Collabor88 to purchase! 🍁
See the demo display at the Trompe Loeil Mainstore!