The Neighbourhood sale starts in just a few hours – swing by the Trompe Loeil Mainstore and grab our brand new Madina Stone Path and Fencing Kit at a huge introductory savings of only $L200!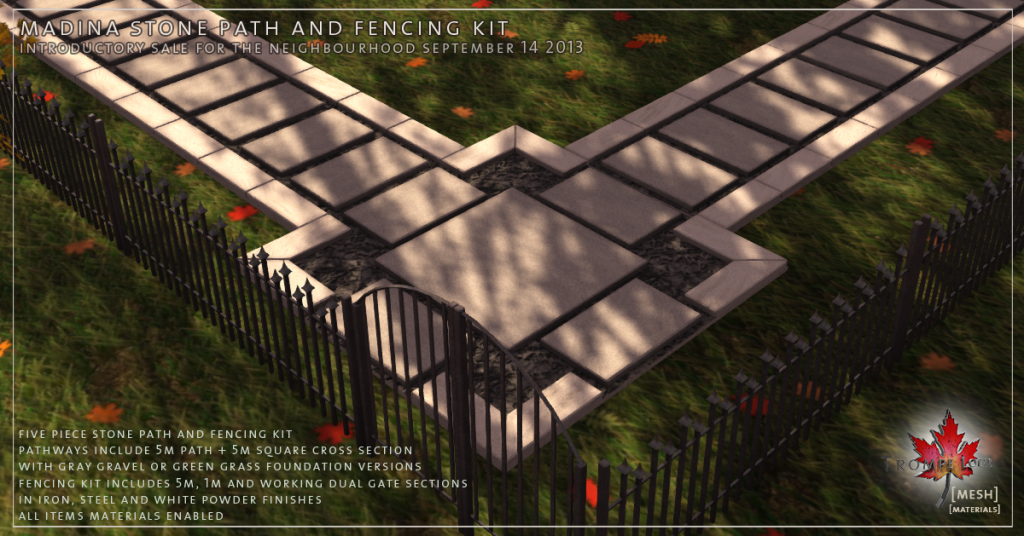 This kit includes 4 fencing segments (5m low LOD, 5m high LOD, 1m, and working dual gate) in three finishes – dark iron, steel, and white powder. Also included are the stone pathways with two segments (5m long by 3m wide pathway, plus 5m square cross section/endcap) provided with gray gravel or green grass base. You can also opt to sink the pathway segments into the ground slightly to let your own ground texture show through and provide the look of individual bricks. All pieces are materials enabled for an extra special look!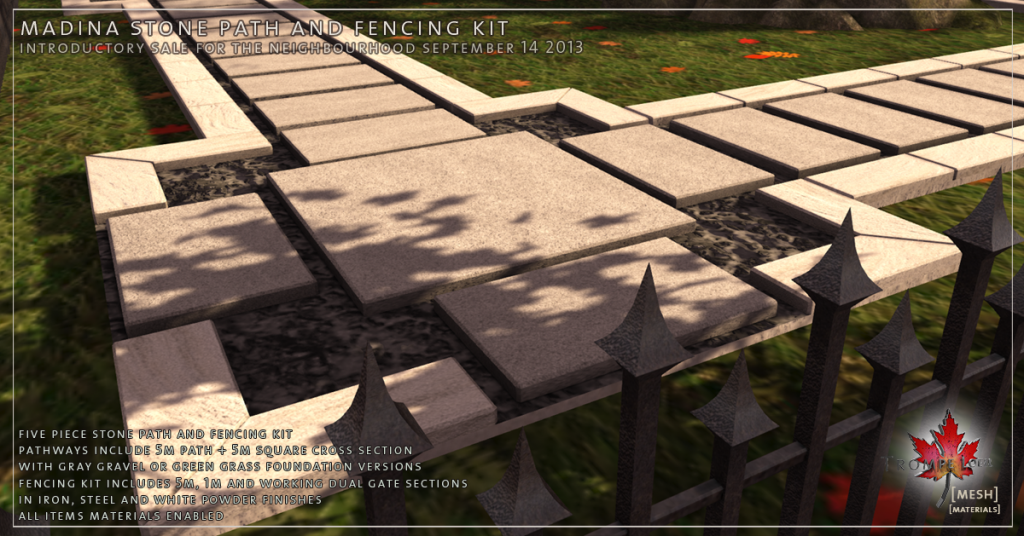 All this in a single package, and all day Saturday its only $L200! Head into the Trompe Loeil Mainstore and look for The Neighbourhood sign and grab this at our great intro pricing!