Fun fruity colors and bright sunshine await you at the beach – take advantage of Collabor88's amazing sale prices and indulge yourself in the flavor of summer, with our new Kiya Beach Huts and Kiya Loungers! (And heads-up: we're moving our Flickr to a new dedicated account, make sure to follow us for full size new release photos!)
Our Kiya Beach Huts come with 5 fresh colors included, and feature front and back decks with exterior lighting, locking doors, privacy windows, and an add-on deck extension so you can go as far into the water as you wish. Great for tiny getaways, mini-rentals, the options are endless!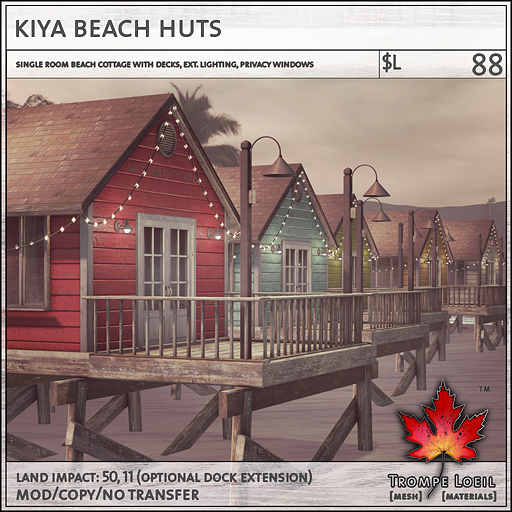 The matching Kiya Loungers in 7 great leather colors come in your choice of PG or Adult maturities, both designed for singles or couples use. Put a few on the deck and soak up the rays in style!