Get colorful and cozy with Trompe Loeil's latest brand-new sale items at this month's Collabor88!
First up is our monthly prefab – this round is the Autumn Cottage, a quirky little 2-room woodland getaway that fits your style perfectly, no matter if your October is rustic and peaceful or just a little bit scary!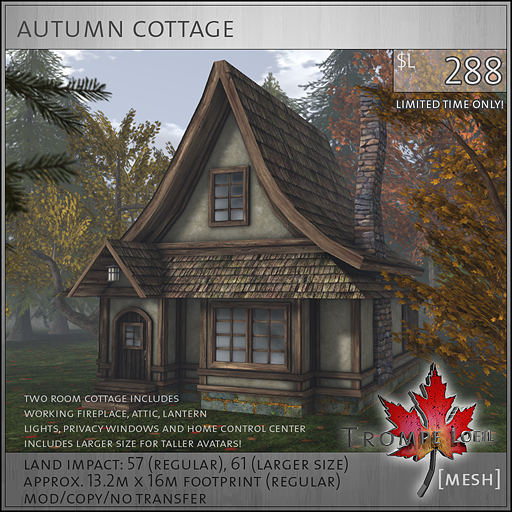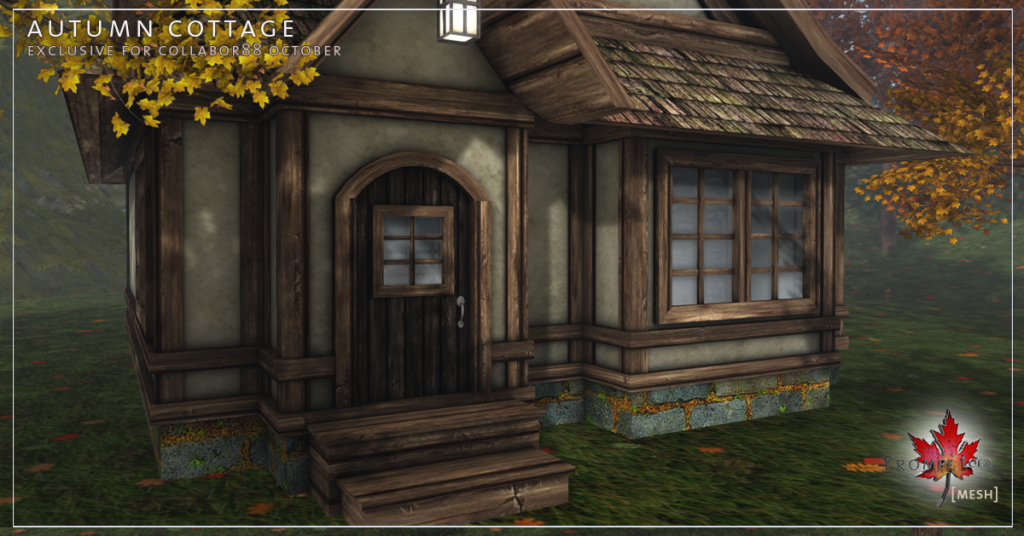 The Autumn Cottage features a full downstairs room and an attic upstairs, with working fireplace fire, lantern lights, privacy windows, lockable front door, and our *home control system accessed through the framed photo by the front door. Just perfect for one or two people to decorate and call their own as the leaves fall outside!
As always you can check out the on-site display at Collabor88 – the sales pack also includes a scaled-up version for larger avatars!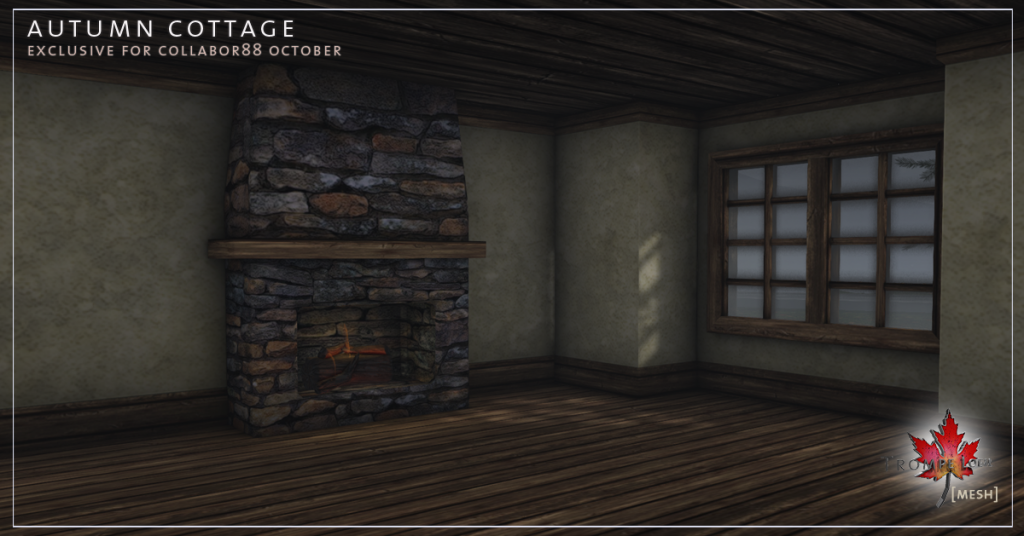 Don't leave yet – there's also great new furniture items to be picked up at fantastic C88 prices! Our Color Cabinet 3 pack features working double-drawers, low land impact and a bold, fun take on the classic clean lines of Shaker-style furniture. Our colorful Office Chairs include 10 animated poses for guys and gals, plus they're materials enabled for extra realism – they're great as a funky accent chair for your home or office! Get your favorite color or all 6 in a super-discounted pack. Only at Collabor88 this October!