Make your October extra elegant, extra cozy and just a little bit ethereal with our latest Collabor88 specials – the new Attic Skybox and versatile Wingback Chairs!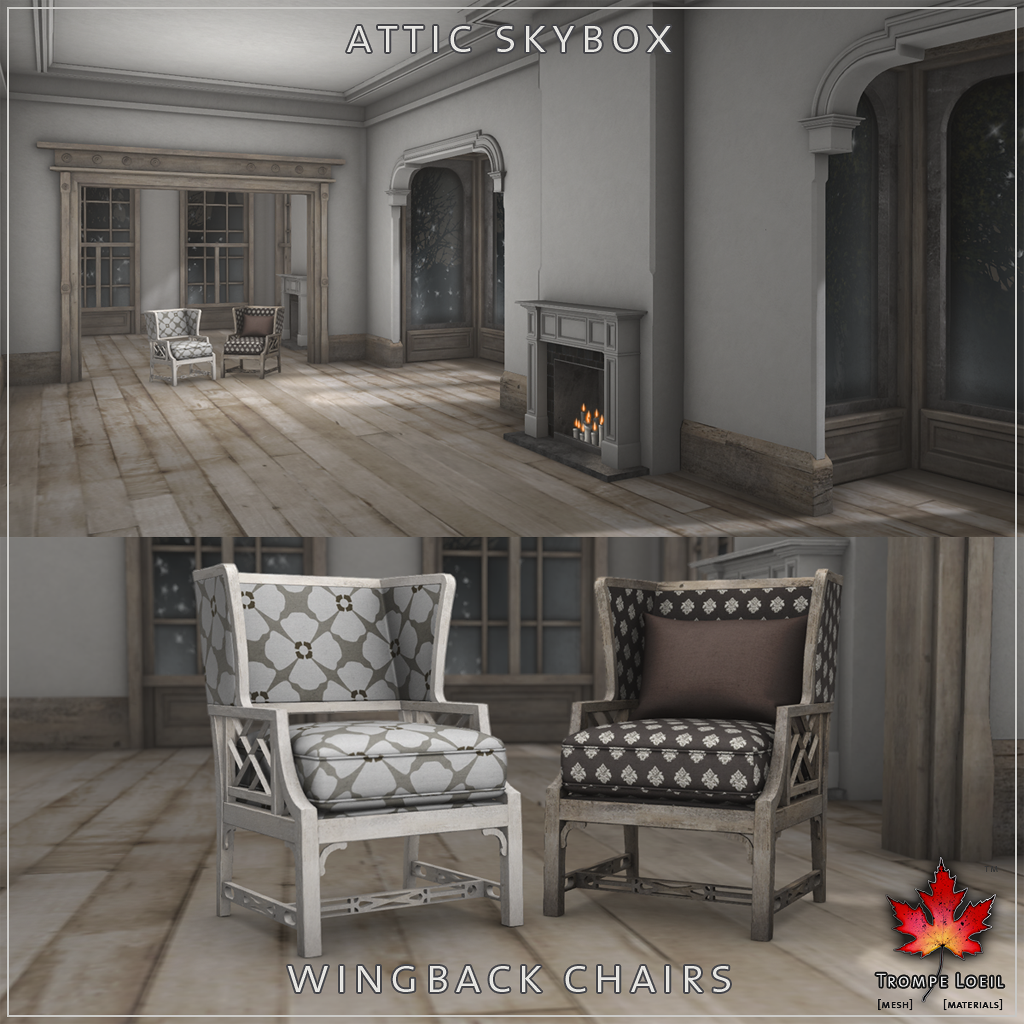 The Attic Skybox features three rooms of careful detailing that craft an intimate, magical space perfect for decorating. Each room features a built-in fireplace, and we've included both a lit candle arrangement and burning log set – or fill them with your own lights and decor! Includes standalone skybox, separate surround with lit trees and a dusky horizon with moving clouds, and a skybox plus surround combo. Footprint for the skybox alone is 24 meters by 17 meters, and the footprint with the surround is 58 meters and 44 meters.
Throw our new Wingback Chairs into the mix in either the living room or dining room – we've included animations and props that make this a perfect accent chair and dining chair! Choose from 9 single sits, 9 dining sits, and 5 props, plus 13 cushion and 5 pillow textures, plus AO maps for all parts so you can make your own unique textures! We've included both empty and pillow models, and white and brown wood finishes. Grab them at an incredible price discount this Collabor88!